Iconic Culture: Amsterdam, Brussels, and Paris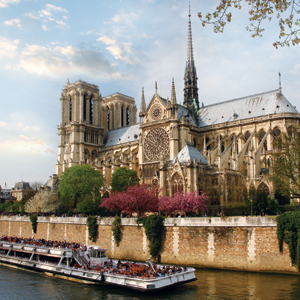 Iconic Culture
Pure sensory indulgence in these incomparable national jewels known for fine art, majestic architecture, and inspired cuisine. Delve into the culture, cuisine, and ambiance of these three touchstones of civilization and commerce.
Includes:
3 Nights Amsterdam
Canal Bus Pass and Museum Entrance
Amsterdam–as-a-Local Walking Tour and Dinner
2 Nights Brussels
Hop-on/Hop-off City Tour
3 Nights Paris
Paris City Tour and Seine Cruise
3-Day Central Zone
Paris Visite Pass
Paris TripBuilder CityGuide
1st Class Rail Between Cities
Daily Breakfast
About Avanti Destinations

MISSION STATEMENT
Avanti Destinations connects the components for customized international travel utilizing our technology and educated staff. We deliver a unique vacation experience solely through acting as the travel agents' travel agent!
WHO WE ARE
Avanti Destinations, formed in 1981, is a customized international tour operator, and a long time member of USTOA and ASTA. We are headquartered in Portland, OR and privately owned.
WHAT WE DO
We offe
...